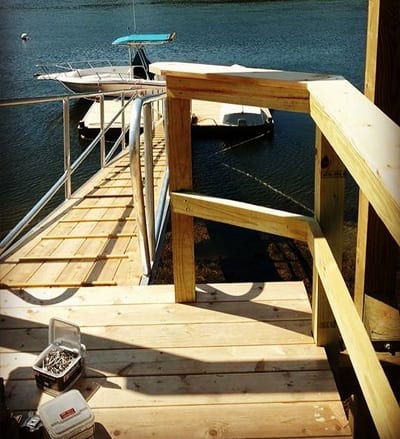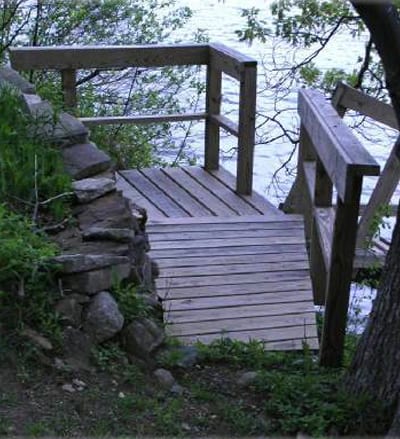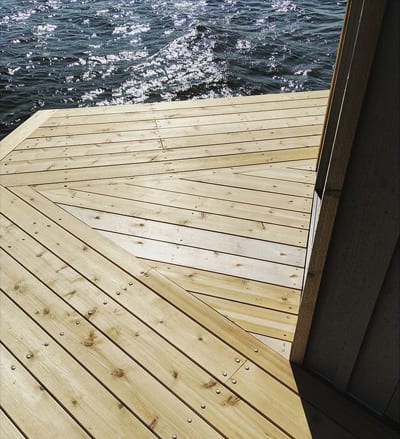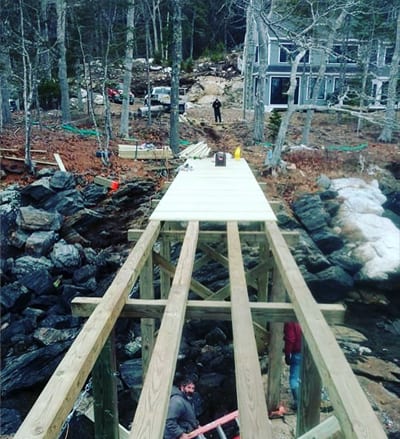 Since 1998
We are a full service Maine dock, ramp, float, and mooring servicing company.
If you're thinking about a new Maine float, ramp, pier, or a whole new system, call (207) 442-9729 and make an appointment to have us come to your property and give you a quote. We build custom walkways, docks, floats, piers, and aluminum ramps in Maine. We also build access and walking trails.
KMS builds and maintains new and existing Maine moorings in the Sheepscot, Sasanoa, Kennebec, and New Meadows River regions. KMS launch's and haul's out recreational boats. We launch and haul out over 300 float & ramp systems a year.
Here at Kennebec Marine Services, we know the value of quality and safety and strive to deliver it on every job.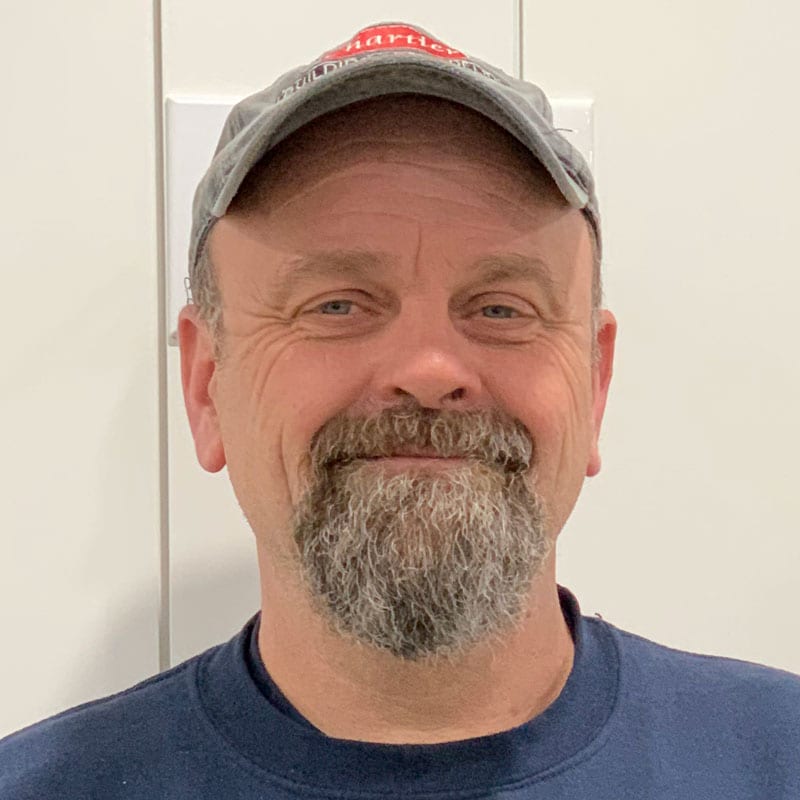 David has lived in this region for 35 years, together he and his wife Ginger raised two sons. Their oldest son David is a business marketing director working in NJ. Their youngest son Nathan lives in Georgetown and works with the family construction business.
In the spring of 2001 David formed his construction company Chartier Building and Remodeling. Over the years he has moved his company to a new shop and office in Georgetown. Over the last few years Ginger has moved into the office and become our office manager and Nathan is in charge of day to day construction. Together they manage a team of 12 employee's and have numerous sub contractors they work with in the region.
David looks forward to the new challenge of co owning and managing a marine based company. With his construction company running smoothly under the guidance of Ginger and Nathan he can focus his energy on Kennebec Marine Services.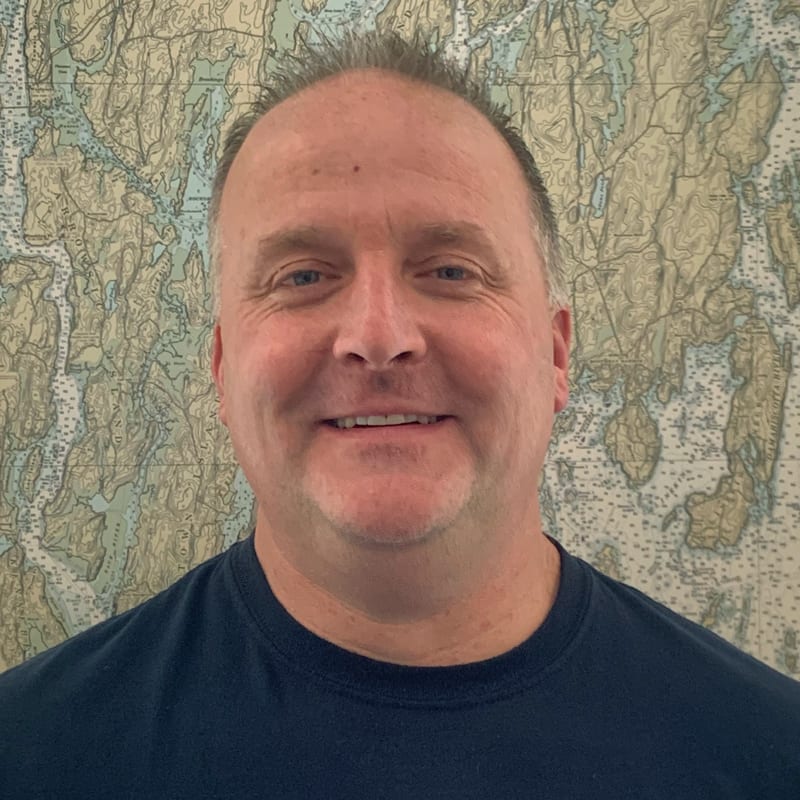 Derek Dudzic Lives in West Bath with his wife Kathleen. For 21 years they have owned and operated their company, Premium H2O Plumbing and Heating. Over those 21 years the business has grown, adding a new shop and a expanding their team of 10, many of whom are master plumbers, oil technicians and natural/ propane technicians. Derek and his wife Kathleen work as a team to manage their company. They realized that they needed to have a great staff in place. Along with Bill Poulan, their working supervisor, they can handle multiple projects and service work at the same time!
Kalei Haggett
General Manager
Kalei grew up in Wiscasset, where she currently lives with her husband Cody. She has worked in banks and pharmacies before starting as Office Manager for Kennebec Marine Services. Kalei was most recently a stay at home mom to her three children Oliviana, Landon, and Collette. She loves the Maine coast and really looks forward to starting this new adventure.
(scroll down to continue reading bios)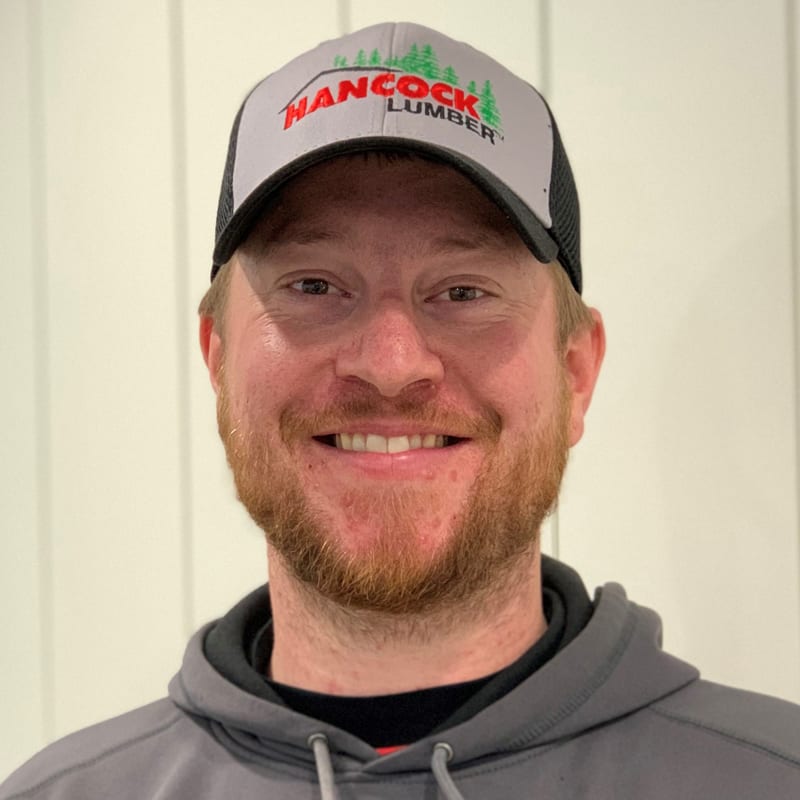 Cody Haggett
Production Manager
Cody graduated from Wiscasset High school and still resides in Wiscasset with his wife Kalei, and three children. For the last five years Cody has worked for David at Chartier Building and Remodeling and is very excited about the move to Kennebec Marine Services. Prior to his 12 years in the building field, he worked with his family on lobster boats on the Sheepscot River. Cody is much at home on the water as he is on land which will make him a natural fit for this company.
(scroll down to continue reading bios)
WE OFFER
A Wide Range of Marine Services
We serve the Kennebec, Sheepscot, and New Meadows River regions of Maine.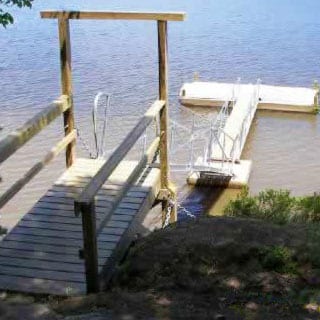 Piers, Ramps, & Floats
We build custom walkways, docks, floats, piers, and aluminum ramps.
LEARN MORE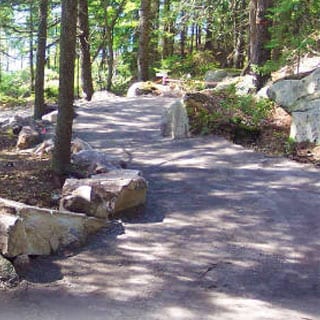 WATER ACCESS TRAILS, & STAIRWAYS
We build water access and walking trails and stairways.
LEARN MORE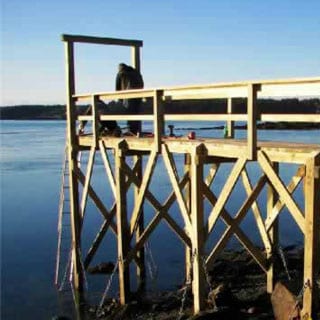 INSPECTING & REPAIRING PIERS
We inspect and repair existing piers, docks, and floats.
LEARN MORE
Office
PO Box 345
Bath, Maine 04530